Master Wang Li Ping sponsored a retreat at the Jin Hua temple from Oct. 20 – 30, 2012. For anyone looking for a deep Chinese experience of Nei Gong and Taoist cultivation at an affordable price this is a remarkable opportunity. This year marked the founding of the Lao Zi Academy of China with Master Wang as the principle. With over 400 in attendance Master Wangs popularity among mainstream Chinese is every evident.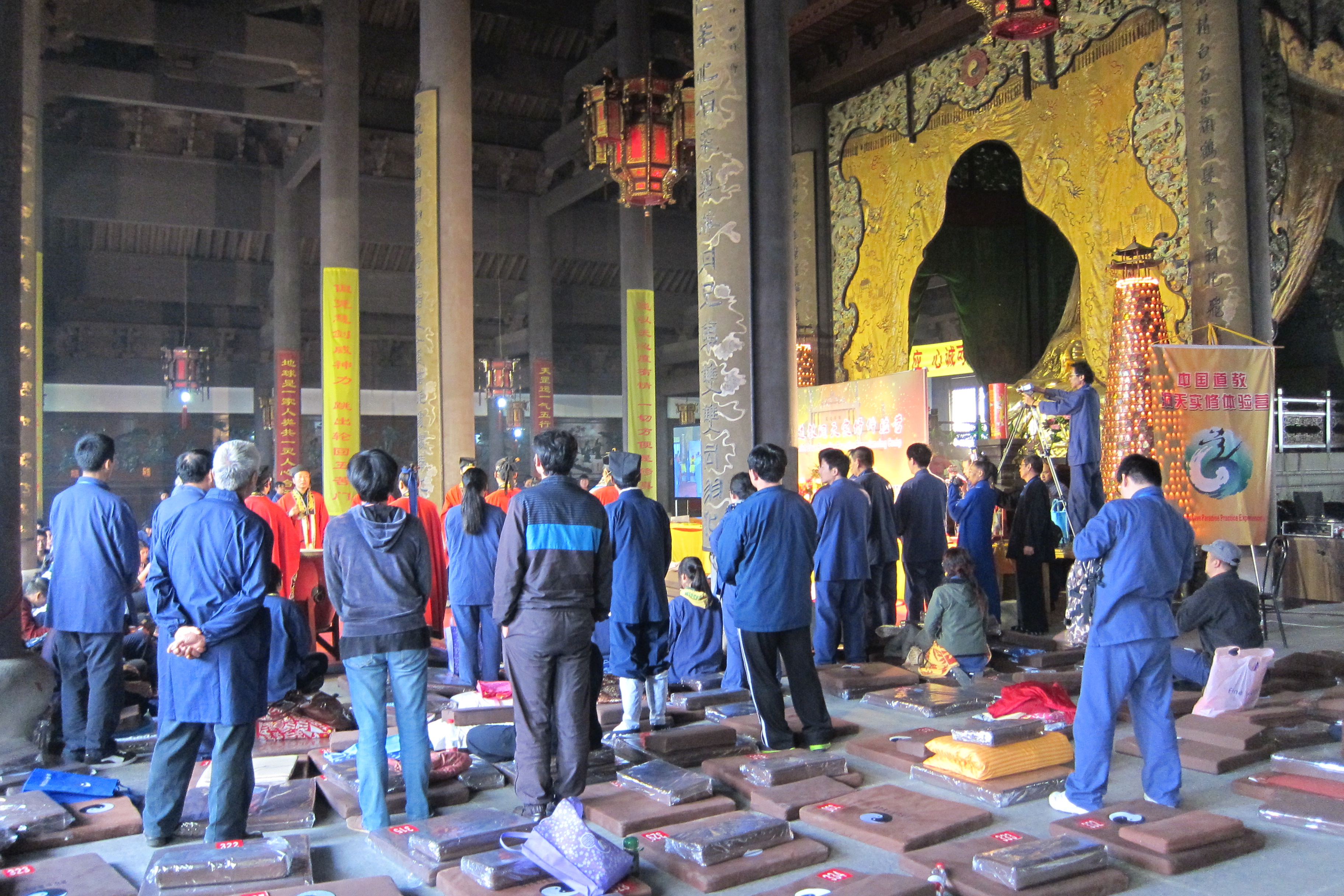 Morning walking practice, twice dialy lectures and sitting practice as well as evening classes and an experience of Shui Gong (Daoist Dream Practice) filled evrey day to the fullest. Delicious and plentiful (mostly vegeterian) food for both the Taoist Association guests, and attendees living in the new Alchemy aHouse at the temple nourished everyone.
Master Wang's senior students did all the guiding of sitted meditation, inspiring the writer with the variety and flexibility of their approaches to the cooking processes. A perfect introduction to Daoist Nei Gong for any aspirant.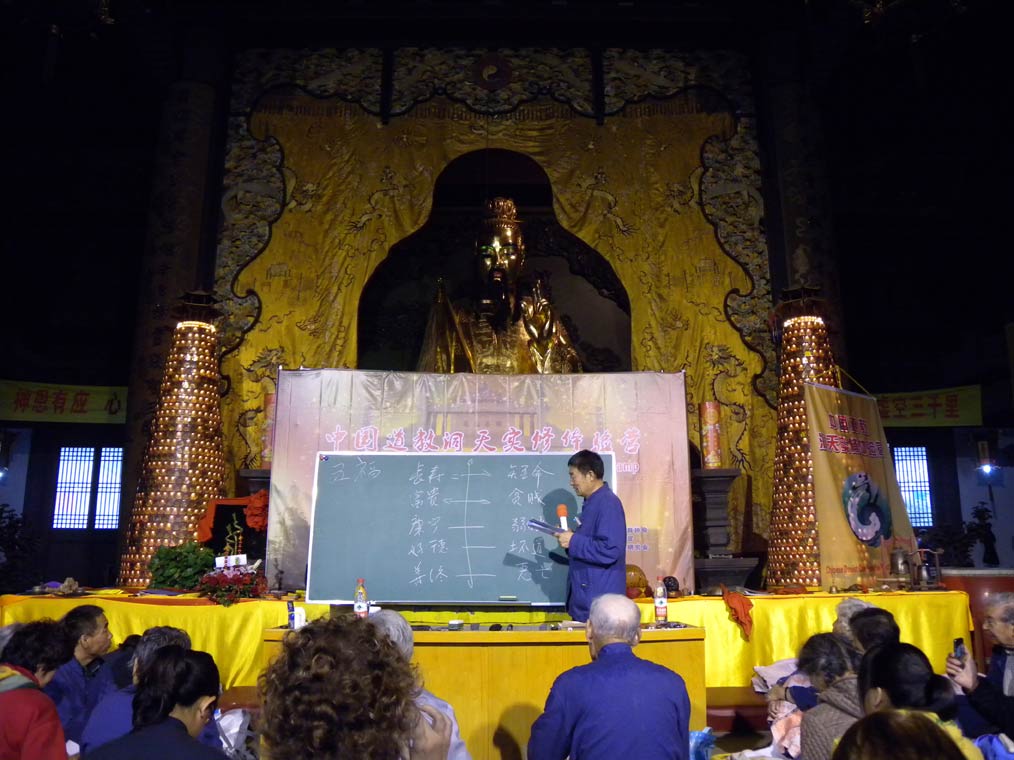 Kathy Li, Master Wang's USA desciple kindly purchased and provided tour guide type radio transmitter and receiving equipment to make English translation simply and invisibly available to non Manadarin speakers. A variety of translators including Ian Johnson, a Canadian living in Beigin, BK Wee from Singapore (and his delightful daughter) as well as Kathy herself filled the translator's role. In all 4 Westerners ( 3 Russians and myself benefiitted from this essential service. Thank you Kathy, Ian and the Wees.
The sacred mountain environment, the precious temple energy, the food and of course the presence of Master Wang added up to a fantastic experience.